February 5-7, the largest and most influential annual gathering of the power industry in the American market-- DISTRIBUTECH 2019, was successfully held at Ernest N. Morial Convention Center in New Orleans. On the occasion of the Chinese New Year, Kyland would like to offer the most sincere wishes for the prosperity of China, the common development of global customers and partners!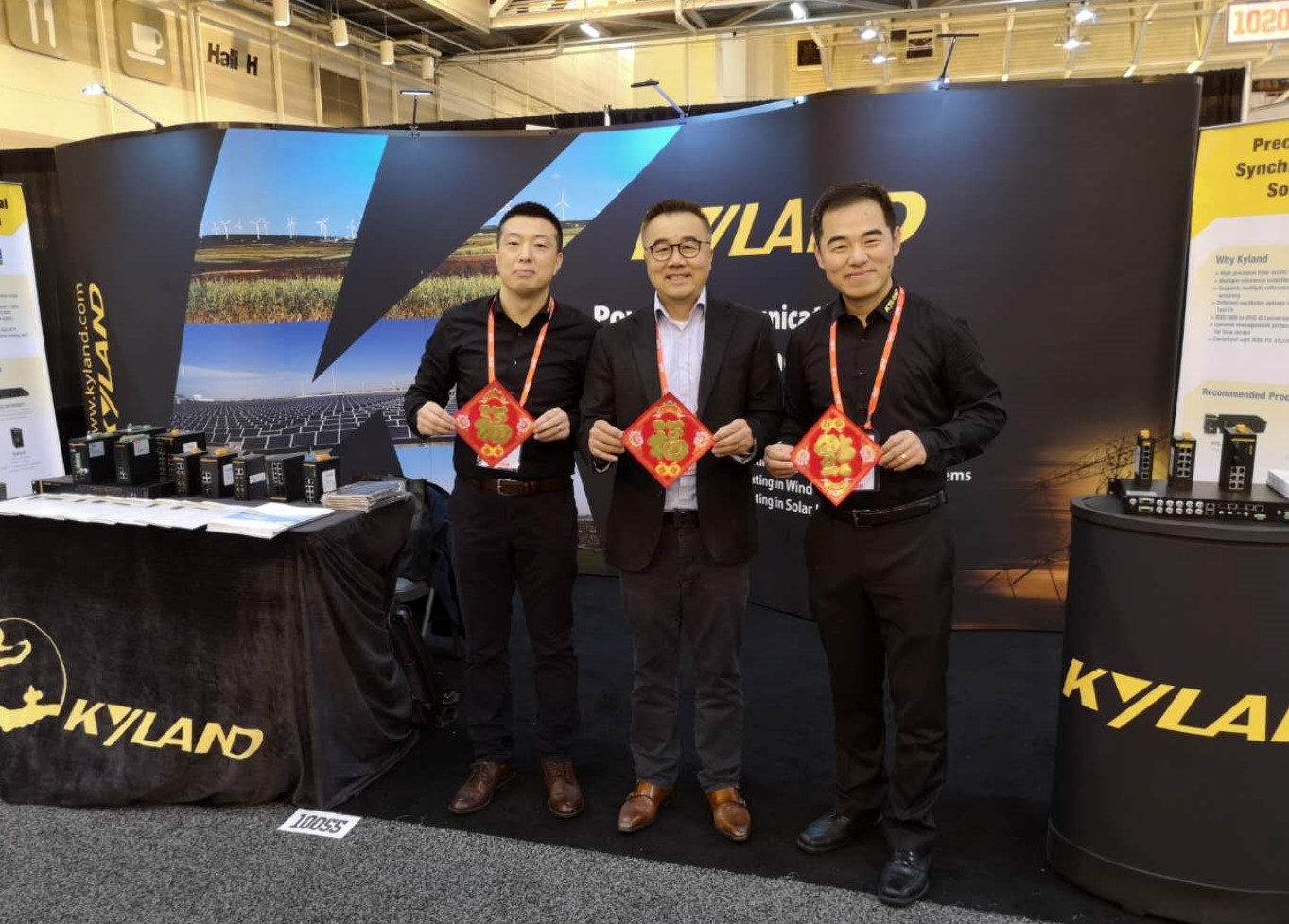 As a professional supplier of power communication products and solutions, Kyland takes a leading position in the fields of substation automation, electric power T&D, renewable electric power generation and so on. Kyland has applied more than 200,000 products in the above fields.
With the theme of "Power Communication & Precision Timing Solutions", Kyland presents IEC61850 Industrial Ethernet switch series products with KEMA certification, IED intelligent gateway series products, and precision timing solutions.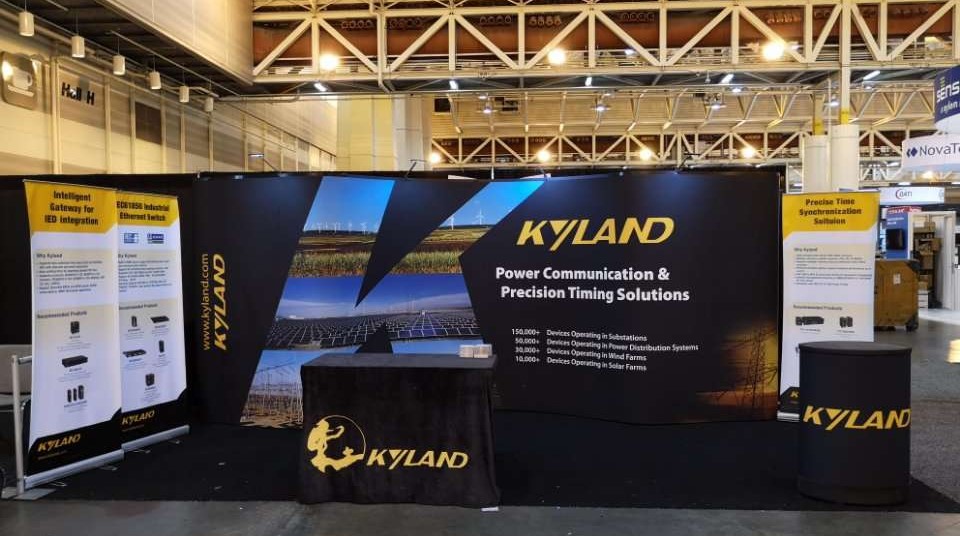 Kyland's rich product portfolio, reliable network redundancy, adaptability to harsh environment, HSR/PRP, Precise Time Synchronization and other advanced technologies have been widely concerned and recognized by power industry users at the event site. Many companies from Bolivia, Mexico and Hawaii and other places have held in-depth business discussions with Klyand.
As the famous brand of China's electric power communication area, Kyland will continue to expand the overseas business, deepen the cooperation with Intel and other international enterprises in industry and other fields, enhance the influence of brands abroad, provide high-quality localization services for overseas customers, and provide a solid platform for the intelligent upgrading of power systems.
Highlight 1:IEC61850 Industrial Ethernet Switch
Built-in MMS server, support IEC61850 information model and communication services
Support SV switching delay awareness, precision < 20ns
Supports NTP, IEEE1588v2 and ITU-T G.8261/G.8262
Support IEC 62439-3(HSR / PRP),IEC 62439-6(DRP),DT-Ring,RSTP
Security features: IEEE 802.1x, HTTPS/SSL, SSH, SFTP, RADIUS, TACACS+, user grading, MAC address binding, port isolate
Highlight 2:Intelligent Gateway for IED integration
Supports data collection from legacy IEDs and IEC61850 IEDs with ethernet and serial connections
Easy configuration by importing standard CID files
Supports protocols: IEC60870-5-101, IEC60870-5-102 (master), IEC60870-5-103, IEC60807-5-104, MODBUS, DNP 3.0, SEL, AREVA
Support IEC61850 BRCB and URCB reports, GOOSE subscriptions, MMS filetransfer applications
Highlight 3:Precise Time Synchronization Soltuion
High precision time server with 100ns accuracy
Multiple reference satellite systems: GPS, BD, GLONASS
Supports multiple reference source switchover with 200ns accuracy
Different oscillator options support holdover performance up to 1us/1h
IEEE1588 to IRIG-B conversion device for backward compatibility
Optional management protocols of MMS/IEC60870-5-104/SNMP for time server
Compliant with IEEE PC 37.238 Power Profile