Kyland Solutions Meet 2019 was conducted successfully with the theme of "Unifying Diverse Communications in Power Automation Networks" between 7th and 17th May 2019. The roadshow travelled through 5 mega cities across SEA & India: Hanoi, Ho Chi Minh, Bangkok, Chennai, Mumbai with more than 200 attendees from EVN, MEA, PEA, Precise, Gunkul, Timpano, Italthai, BEST, TechnipFMC, Schneider, ABB, ZIV Automation, GE, Siemens, L&T, Lucy, NR, …etc.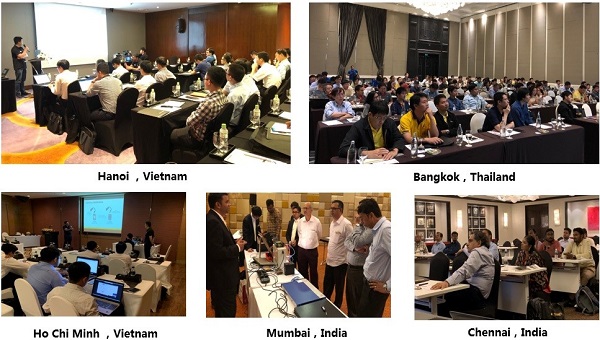 During the Solutions Meet, Kyland successfully demonstrated its technical capability & compatibility, as well as its success stories and operating references around the world.
RSTP with 3rd party Ethernet Switches and live monitoring via Kyvision NMS
HSR & PRP as ideal redundant network protocol using Ruby3A
Modbus-RTU Meter to IEC61850 MMS protocol conversion using DG-A4
Hot swappable power supply on SICOM3028GPT
SICOM3000A monitoring thru Modbus-TCP protocol
KyACB as the Auto Configuration Backup & Restoration tool
Anti-Cyber Attack (ARP Attack live demo)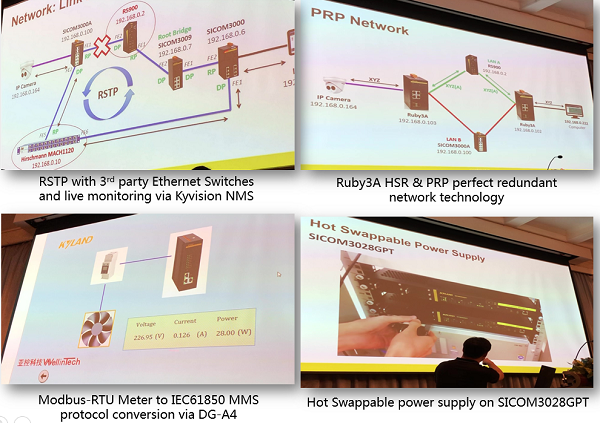 Kyland Solutions Meet 2019 will return in the 2nd half of this year to host multiple events in different parts of SEA & India. Please keep your eyes on us and we welcome you to join us later this year.