On May 14-16, the UK's main exhibition of railway solutions-RailTex, opened in Birmingham UK. With the theme of "Rail & Pubic Transportation Communication Solutions", Kyland participated at the exhibition together with its UK based distribution partner Switchtec to promote new railway market focussed AQUAM Ethernet Switch Series.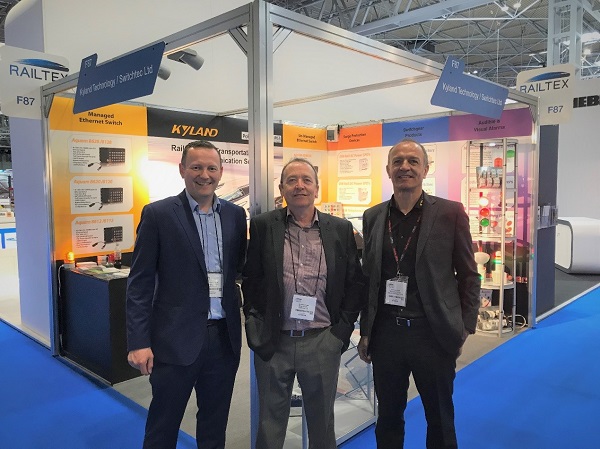 AQUAM Ethernet Switches
The EN50155 AQUAM series products provides rich features for rail transportation communication such as ring redundancy, configuration backup, NAT, PoE, IP65,M12…
Aquam 8628/8618 24+4G Port Layer3/2 Managed EN50155 Industrial Ethernet Switches
All key companies serving all aspects of the infrastructure and rolling stock sectors in the railway vertical market where represented with own stands, e.g. Siemens, Alstom, CRRC, ….. The exhibition was well visited by thousands of industry professionals. The new AQAUM series attracted many companies which do think about in implementing them into one of the next projects.